Dr. Michael J. Dimitrion, M.D.
Dr. Andrew I. J. Allshouse, N.D.
Bastyr University
University of Washington
Dr. Andrew Allshouse is a Doctor of Naturopathic Medicine and is also a graduate of the University of Washington. He was in private practice from 2008 to 2013. Dr. Allshouse joined the Seattle team at Revibe Men's Health to affirm options and treatments and provide them with the highest level of care and results available at any local Seattle mens health clinic.
Richard Ares, PA-C, MPAS, MPH
University of Oklahoma
University of Nebraska
Richard served 36 years on active duty with the US Army and has more than 20 years of clinical experience working in primary care, occupational medicine, and preventative medicine. Richard received his Baccalaureate as a Physician Associate from the University of Oklahoma, his first master's degree in Family Medicine from the University of Nebraska and a second Master's Degree in Public Health with a concentration in Occupational Health from the University of Oklahoma's Health Science Center.
Richard joins Revibe Men's Health from CareOnSite, where he served as a Physician Assistant. He also spent more than a decade working at the Tripler Army Medical Center in various roles, providing occupational health services to active duty and Department of Defense beneficiaries. While serving in the US Army, Ares had numerous combat deployments and overseas assignments and is a highly decorated Officer.

University of Arizona
Midwestern University: Arizona College of Osteopathic Medicine
Dr. Andrew Epstein has more than 10 years practicing anti-aging and medical aesthetic procedures and laser treatments for men. He is a licensed Osteopathic Physician with a specialty in Anti-aging, Medical Aesthetics and Dermatology. He graduated from University of Arizona and the Arizona College of Osteopathic Medicine.
Oklahoma City, OK Provider
University of Oklahoma Health Sciences Center
Demetrious Farrow, PA received his Masters in Physician Assistant from the University of Oklahoma Health Sciences Center. He has over 13 years of experience as a Medical PA in specialties including Urgent Care, Neurosurgical Spine and Nephrology. Experienced in patient education and counseling, Demetrious carefully listens to the patients of Revibe Men's Health, providing them with outstanding care and medical treatment.
Bastyr University
Northern Arizona University
​Dr. Beau Hooker received his Doctorate of Naturopathic Medicine from Bastyr University and his Bachelor of Science in Biology from Northern Arizona University. He has over five years of experience as a practicing physician providing highly individualized and dedicated patient care.
Dr. Hooker is passionate about helping Revibe Men's Health patients on their journey for optimal health. The care he provides consists of effective, customized treatments for Erectile Dysfunction and Low Testosterone.
Oklahoma City, OK Provider
Mercy College (Detroit),
Oakland University
Harold Miller, Certified Physician Assistant, has over 42 years of clinical experience and a reputation for practicing medicine with ethics, and with a diverse clinic background, he is skilled in communication. He provides Revibe Men's Health patients with effective and confidential medical care, where patients are heard and treated with compassion.
Harold Miller, PA-C, earned a Bachelor's degree in the Physician Assistant Program as a Physician Assistant from Mercy College of Detroit. He has a Bachelor's Degree of Science in Biology from Oakland University.
Calen Powell, MSN, APRN FNP-C
Salt Lake City, UT Provider
University of Texas Arlington & United States University
Calen Powell, MSN, APRN FNP-C is certified through the American Association of Nurse Practitioners and received his Bachelor's from the University of Texas Arlington and his Masters in Nursing through United States University. He has more than 5 years of cardiovascular experience in the acute care and outpatient setting and has a strong belief in the implementation of evidence-based practice. He strives to provide the highest quality of care to his patients and within his community. In his free time, he enjoys hiking, playing pickleball and spending time with his family.
Dr. Leeann Prochaska, N.D.
Bastyr University 
Northwest Christian University
Dr. Prochaska is a Washington-state licensed Naturopathic Physician, with a specialty in digestive disorders, chronic disease and physical medicine.
Dr. Prochaska received her Bachelor's Degree in Exercise Science at Northwest Christian University and her Doctorate in Naturopathic Medicine at Bastyr University, where she completed advanced training in craniosacral therapy, visceral manipulation, biofeedback, herbal medicine, and environmental medicine. Dr. Prochaska graduated summa cum laude from both universities.
University of Utah School of Medicine
University of Science and Arts of Oklahoma
Eric Ramos, Certified Physician Assistant received his Master of Science for the Physician Assistant Program at the University of Utah School of Medicine. He earned a Bachelor of Science in both Biology and Natural Science from the University of Science and Arts of Oklahoma.
Eric's extensive experience includes serving as a United States Army Medic in Operation Iraqi Freedom, where he received the Army Commendation Medal for actions involving multiple combat trauma casualties. He also received the Combat Medical Badge for actions under enemy fire and the Army Achievement Medal for exceeding U.S. Army physical fitness standards.
Eric Ramos makes Revibe Men's Health patients' health a high priority and continually strives to provide excellent care.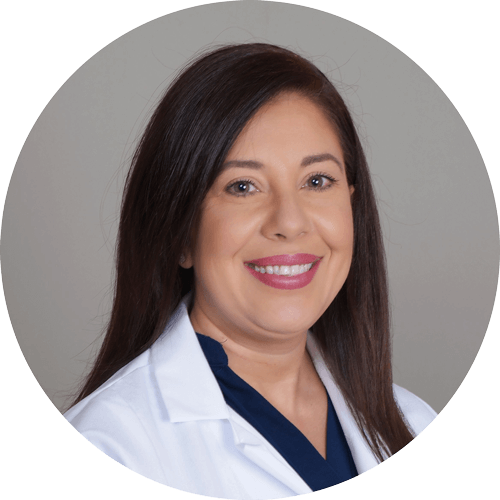 Josephine R. Salazar MSN, AGPCNP-BC
Walden University – Minneapolis Minnesota
Josephine received both her Bachelor's of Nursing and Master of Science in Nursing from Walden University. Following completion of her degree, Josephine worked for the United States Airforce, completing physical and mental health assessments for all active-duty members. Josephine's professional experience spans across internal medicine, primary care, specialty surgery, pre/post-op and OR.

Josephine brings 8 years of experience working with one of the largest urology companies in Texas, Urology San Antonio. She joins Revibe Men's Health as our Health Care Provider in our San Antonio location, with a deep understanding of the importance of men's sexual health and how it can often contribute to other areas of health for men that may be often over looked.
Butler University
Bachelor of Physician Assistant Studies and Spanish
Master of Physician Assistant Studies
Andrew Terhune, PA-C is certified through the National Commission on Certification of Physician Assistants and received his bachelor's and master's degrees from Butler University in Indianapolis, Indiana. He has more than 3 years of experience in men's health and was awarded "Provider of the Year" at the Indianapolis Men's Clinic in 2018. Andrew has also worked in pulmonology, sleep medicine, and urgent care. He always aims to provide the highest standard of patient care by practicing evidence-based medicine. In his free time, he enjoys hiking, volleyball, video games, and spending time with his family, friends, and three dogs.